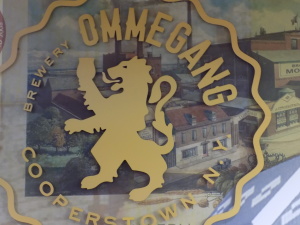 As a Virgin Traveler who loves film and television, I was thrilled to find out about Brewery Ommegang.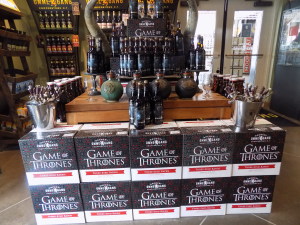 After walking around for hours at the National Baseball Hall of Fame in Cooperstown, New York, we headed over to this Belgian-style local brewery for a beer and some snacks. There's actually an entire brewery beverage trail in Cooperstown if you have time to check it out. I had to go here because it is the only place you can find Game of Thrones beer! I definitely left with my own bottle of Game of Thrones Three-Eyed Raven beer.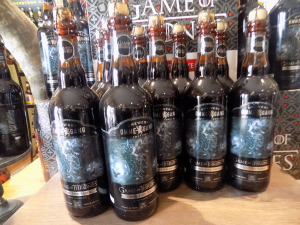 I had a chance to speak to Allison, who works in the marketing department at Ommegang, and she told me about that awesome moment that HBO called asking the brewery to make a special one-of-a-kind brew based off of the show.
"The response to the beer has been phenomenal," she said. The April release of the Three-Eyed Raven, a dark saison ale, marks the fifth of six brews, with each beer being a different taste. Named after the motto of House Targaryen, Fire and Blood is inspired by Daenerys Targaryen and her three dragons, Drogon, Rhaegal and Viserion. To celebrate the rebirth of dragons, different labels were created and each depicts a Daenerys' feared dragon.
"Once they are gone, they are gone and each beer gets more popular," she said. The final beer in the series comes out in the fall.
While we were there, we also enjoyed frita fries (delicious), a bratwurst sandwich (wasn't my favorite), a Witte beer (yummy) and a Johnny Ryan soda (seriously better than any Pepsi or Coca Cola). We weren't big fans of the taste of the Game of Thrones beer that we got to sample (we're not really into dark beer), but that doesn't mean we didn't leave with a souvenir bottle!