In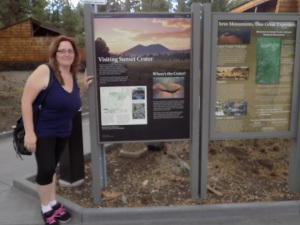 Arizona, we didn't have the Sunset Crater Volcano on our list of things we wanted to see. Honestly, we didn't even know it existed. On our three-hour drive to the Grand Canyon from Phoenix, we discovered that we had other places we could see to get stamps in our National Passport. It was 20 minutes off our path, but we didn't care. Part of being a Virgin Traveler is trying to take advantage of every opportunity you have to see new things. While the Grand Canyon was already a new thing, why not try two!?
Soooo glad we did this!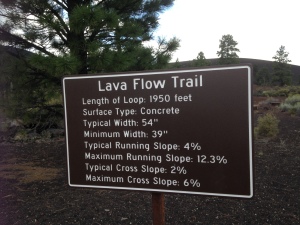 A little bit of history on the Crater. About 900 years ago, the volcano erupted and reshaped this Flagstaff, Arizona area. What it left behind is a combination of heartbreak and beauty that is a must-see. You can walk around the easier path or you can take a much longer hike, so whatever works for you, but it should be on your list of places to see too.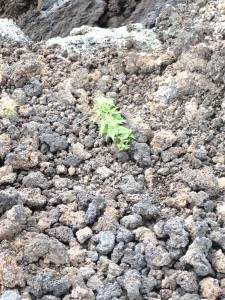 We walked around and touched lava!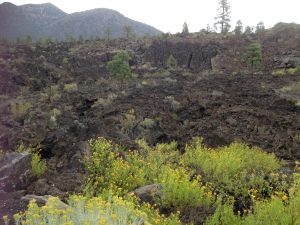 And we took photos of the amazing sites we saw. There were trees that were burned and smoothed out and others that reformed in such amazing patterns it was crazy!
And, of course, we got another stamp in our book. That book definitely has motivated us to go out and see things we might not have thought to see. There were other areas in Arizona to see too, but we had to get to the Grand Canyon next! Well, almost next! I made ONE MORE unexpected stop on the way to the Grand Canyon!
I'll tell you about that in my next blog post.
Don't forget. There's only ONE free entrance day to the park left in 2015: