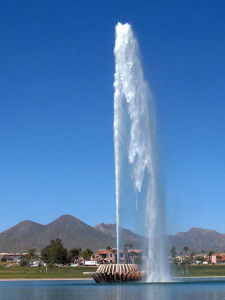 Today's post is short and sweet, but still fun because a true Virgin Traveler turns every visit to a new town into something fun.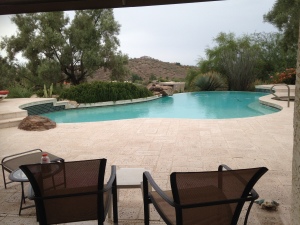 Before heading off to Los Angeles, California, we took a few days off to visit a friend of ours and stay at his private home in Fountain Hills, Arizona. Such a pretty home! But the Virgin Traveler in me wanted to see 'something' new so, of course, I chose the Fountain! First of all, Fountain Hills is such a pretty area. Nice homes and beautiful views.
Fountain Hills also has the world's fourth tallest fountain, built in 1970. The fountain sprays water 562 feet in the air about 15 minutes every hour between 9am and 9pm. Pretty cool.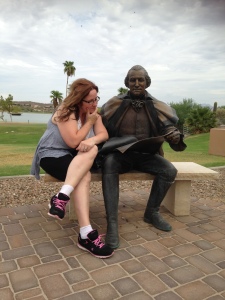 After I saw the Fountain, I couldn't resist but have some fun with the statues that were right down the street from it.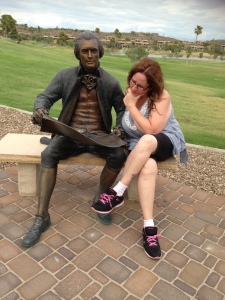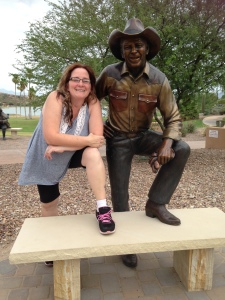 Part of this trip was a working vacation, so this was our 'work' time and we took these few days in Fountain Hills to catch up on our work before heading to the Phoenix Zoo and the Museum of Musical Instruments — my next post!
And let's just say that the Grand Canyon is beautiful, but in my next post, I absolutely fall in love.