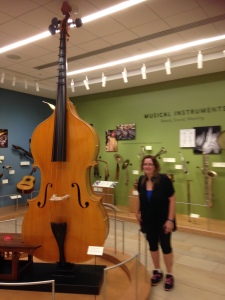 I'm a fool (okay, no snarky comments on that please). While we were in Phoenix, I made plans to see the Musical Instrument Museum (MIM), but to be honest, I thought that it would be reminiscent of the museum trips I took when I was in school. I figured I would like it, but it seem more like a school assignment than a fun part of my vacation. Like I said, I'm a fool.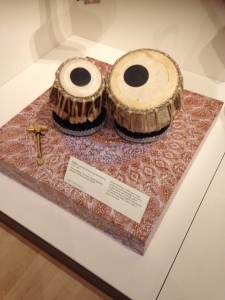 The MIM, which celebrated its fifth anniversary in April, is bigger than where my children went to high school and that was a big school. The MIM is beautiful and the exhibits are absolutely fantastic. You can choose to wear a headset that turns on when you get closer to the exhibits and plays music so you can hear the instrument that they are talking about. The instruments are amazingly beautiful to look at as well. The museum is broken down into continents and countries and there are exhibits about professional musicians. So much!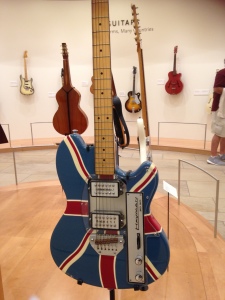 And did you know that the museum was founded by Robert Ulrich, the chairman and CEO of Target's former parent company, the Dayton-Hudson Corporation. He retired from Target in 2009.
MIM has lots of family-friendly amenities including a Family Center (with a private nursing room) and kids' classes such as MiniMusic Makers and the hands-on Experience Gallery. Plus MIM's headsets are perfect for little ones because you don't need to press any buttons to hear the correct audio content and instead of a boring lecture, guests just hear music!
I enjoyed this so much that I'm telling you it's an absolute must-see if you're coming to Arizona. I will say that the museum hosted my visit (thank you!) but I was on my own for the entire thing and it was great. The average visit is 3 hours and 38 minutes, but you can spend so much more time there!
Some other interesting facts:
* In less than five years, MIM has become the Phoenix area's number one attraction on TripAdvisor and is in TripAdvisor's list of Top 25 Museums in the Nation
* One of MIM's most popular spaces is the Artist Gallery which hosts instruments played b y John Lennon, Elvis Presley, Taylor Swift, Johnny Cash and more. My favorite was Toby Keith.
In November, MIM will host their Second Annual Outdoor Music Festival. The two-day outdoor event returns to the museum parking lot on November 7 and 8 and local, national and international musical acts will perform on three stages offering attendees a one-of-a-kind musical journey.
The festival showcases more than 20 performing groups as well as 12 food trucks serving global fare. There are confirmed performers including Ozomatli, a Los Angeles–based group performing Latin/funk/hip-hop, and The Recycled Orchestra (Paraguayan youth playing instruments made from trash and celebrated in the new documentary film, Landfill Harmonic.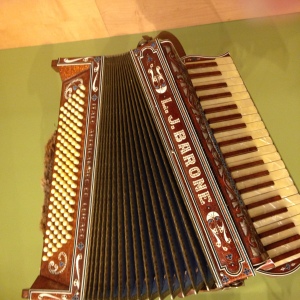 Guests of all ages will also enjoy complimentary face painting, henna art, acoustic instrument demonstrations and craft activities. Tickets can be purchased online at MIM.org, via phone at 480.478.6000 or on-site at MIM's Guest Service desk. Tickets will also be available at the festival on a first-come, first-served basis. MIM's galleries will be open during the festival. However, MIMFest tickets do not include museum admission.
And, on a particularly timely note, MIM is currently the star of a viral video released by YouTube personality Joe Penna (aka Mystery Guitar Man). Watch it here:
https://www.youtube.com/watch?v=Mi0uxjcuDvk
And that's not all! According to their press release, this January the Museum celebrates the violin (I love the violin!). The exhibition showcases 10 exceptional historic and modern examples from the string family, including a 1728 Stradivarius violin on public display for the first time in the United States. Opening Jan. 16, 2016, "Stradivarius: Origins and Legacy of the Greatest Violin Maker" introduces the story of how early violin makers from the modest Italian city of Cremona shaped global music from the 16th century onward. MIM will explore how the workshops of the Amati, Guarneri and Stradivari families produced and
perfected the look and sound of instruments in the string family. The exhibition will show why their legacy continues to inspire instrument makers and audiences today. Guests will hear and see the instruments on display through audio and video technology and will experience the violin as never before
For more information, please visit http://mim.org/.