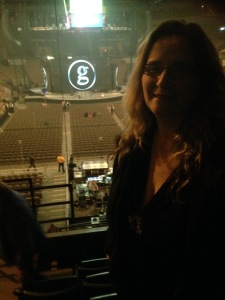 I was introduced to Garth Brooks' music when he first came on the scene in the late 1980s and instantly fell in love with his sound. I know every word to (just about) every song and I always wanted to go see him in concert. I missed his early tours, but I said that one day I would get there. If you know my story by now, you know that life got in the way. Not only mine, but his. By the time I could go see him again, he retired. Then, years later, he came out of retirement to do about a year or two run in Las Vegas. I still couldn't get there in time. I was starting to give up hope that I would ever see him live.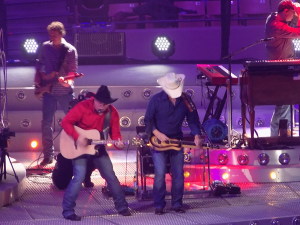 Then, he announced another world tour, but, alas, he has yet to announce (and hasn't to this date) any stops in New York. I could have gone to see him in Pennsylvania, but I really held out thinking that he would come to New York. The next stops he announced seemed farther and farther away (Midwest and to Canada) and this time I really did give up hope.
And then, as I mentioned in a previous post, my honey surprised me with tickets to see Garth in concert.  On February 26, 2016, I watched my first Garth Brooks concert in Worcester, Massachusetts and I have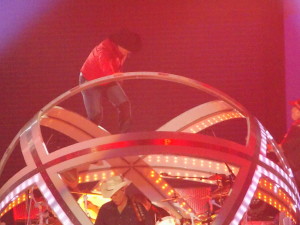 the hoodie and the t-shirt to prove it.
I screamed my head off, I sang every word, I cried during The Dance, and I didn't want the night to end. It was everything I wanted a Garth Brooks concert to be, and then some. His voice is still amazing. He's fun to watch and his chemistry with his wife, and country music sensation in her own right, Trisha Yearwood, was palpable and adorable and…when are they going to put out an album together?! Garth pokes fun at his age and the fact that he's not in the same shape he was years ago, but who cares? His show was electrifying and, if you're a Garth fan, don't miss it. I'm still singing the songs in my head and reliving the concert over and over.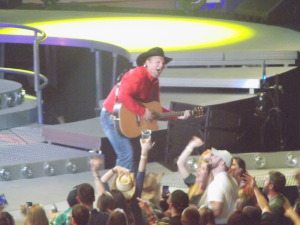 Okay, so this site is supposed to be about travel, not music, but again part of being a Virgin Traveler is about getting out and 'doing' things that you haven't done before. And this was on the top of my list of something I wanted to do (seeing Tuscany, Italy is #1). So in typical Virgin Traveler fashion, we found a few things to do in the area during our overnight stay. We toured the Springfield Armory and went to the Naismith Basketball Hall of Fame, both located in Springfield, Massachusetts. I'll write about those separately.
What was your favorite concert that you ever went to? Tell me in the comments section.