HAPPY NEW YEAR!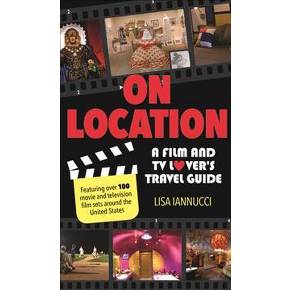 I just want to thank you all for being interested in my whereabouts. For the past six months, I was going through breast cancer treatment — stage two, triple negative breast cancer. Fortunately, I caught it early, but because of some lymph nodes that came back a little wonky I had to go through chemotherapy and, currently, radiation. When I wasn't going through that, I had to keep my head above water with work and it just took up a lot of my time. Of course, I couldn't travel much which really was a bummer to me, but I tried to stay focus on what I wanted to do in 2018 and I have several trips planned. I'm so excited to be getting back on the road! I also finished my book and started a brand new podcast, Reel Travels.
Thankfully, I worked hard at getting through chemo and did really well. Now it's time to look forward. I've been busy writing about film/tv and travel for TravelPulse.com, FF2Media.com and ReelLifeWithJane.com, among other sites. This year, I will continue to do that, and I'm starting a brand new film/tv tourism newsletter where you can find out everything new going on. What are the new tours based on your newest television shows and films? What are the newest pop culture festivals happening this year? Everything you want to know will be in this newsletter so stay tuned!
To pre-order a copy of my book On Location: A Film And TV Lover's Travel Guide by clicking here.